Coretta Scott King/John Steptoe New Talent Award Winners
The Coretta Scott King/John Steptoe New Talent Awards "affirm new talent and offer visibility to excellence in writing or illustration at the beginning of a career as a published book creator." Last week at ALA Midwinter in Seattle, Wash., the winners of the CSK/John Steptoe New Talent Author and New Talent Illustrator were announced: Tiffany D. Jackson for Monday's Not Coming (Katherine Tegen/HarperCollins) and Oge Mora for Thank You, Omu! (Little, Brown).
A complete list of the ALA Youth Media Awards can be found here.
Tiffany D. Jackson is the author of critically acclaimed YA novels including the NAACP Image Award-nominated Allegedly, the Walter Dean Myers Honoree Monday's Not Coming and the forthcoming Let Me Hear a Rhyme.
Congratulations! How are you feeling?
I'm still in shock! Funny story: I had no idea the awards were happening. I had just flown back from Paris the night before and was a bit out of it. That's why when I got the call, I almost didn't answer the phone, thinking it was an insurance telemarketer. But when I did, I sounded like a disgruntled Granny. "What are you talking about? What awards?" This clueless moment will have to go into my memoir.
As your website says, you are a "TV professional by day" and a "novelist by night." Monday's Not Coming is your second book; what has it been like to receive such acclaim for your "night" work?
It's overwhelming. I've recently pulled back from my freelance life to transition into a full-time author. Most of my TV peeps are still in awe that I'm an author now since no one knew I was working on a book. I kept that part of me secret so the success is somewhat blindsiding. But everyone is thrilled. The love is real.
Do you pull a lot from your film and TV experience to create the dramatic, well-paced works you've given us so far? Do you think that is part of what makes your books stand out?
Absolutely! Films and books are nothing but storytelling told through different mediums. Being a filmmaker by trade, my books tend to follow a three-act script structure and character arc. As for pacing, there's this rule in film that one page of a script equals one minute of screen time. You have to make every moment count to move the story forward (for time and budget purposes). I apply that same theory to books. Every scene has to be meaningful and cinematic, if not, it'll land on the cutting-room floor.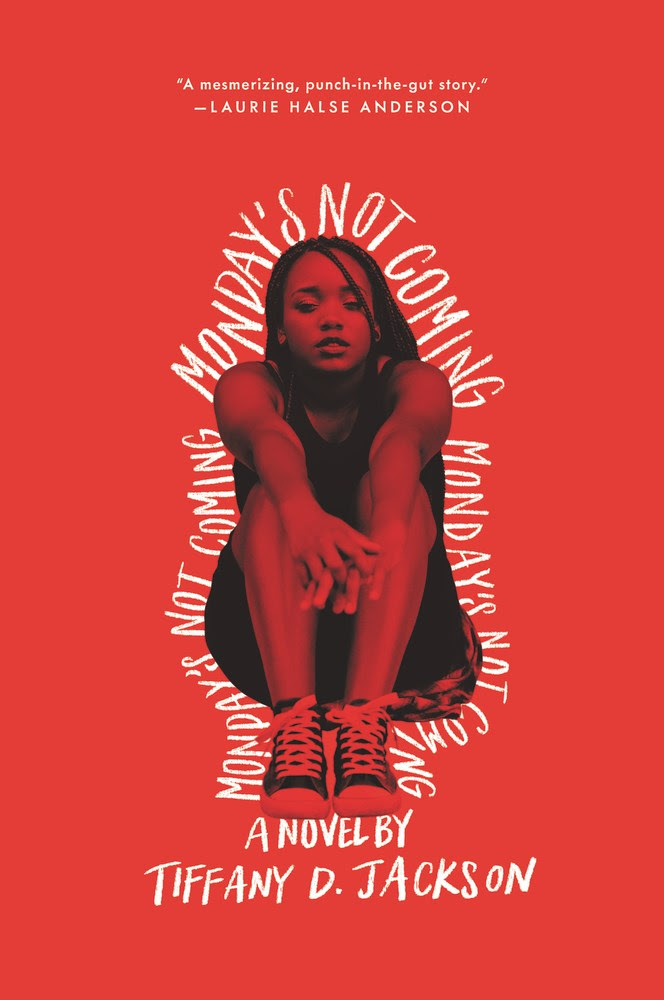 What is it you hope readers take with them from their time with Monday's Not Coming?
My hope is that Monday makes readers ask themselves the most fundamental questions of the book: How do black girls just go missing? Why aren't they receiving the attention they absolutely deserve when they do? And how can I be a part of changing this narrative?
Are you working on something new?
I am! Two projects, actually. Even though I have more time to write than ever before, it's almost harder. Currently trying to return to my roots and re-join the 5 a.m. writers club. I was way more productive back then.
Thank you so much for talking to Shelf! Is there anything else you'd like to tell our readers?
Thank you so much! I really was hard on myself about this book. I thought it was trash and the feedback would be scathing. To see it shine like this, I'm speechless and immensely grateful.
---
Oge Mora is an author/illustrator and painter. Thank You, Omu! is her debut work for children.
Two awards in one day: a Caldecott honor and the CSK/John Steptoe Illustrator Award. That's very exciting! How are you feeling?
Definitely overwhelmed, but so incredibly happy. I was busy in the studio when I got the first call from the Caldecott committee. When the Coretta Scott King committee called later, I was just floored. What a wild magical day. Everything has been a bit of a whirlwind since.
Omu has received quite a bit of acclaim already, including a bunch of starred reviews, showing up on a number of Best Books lists and now a Caldecott Honor and the CSK/John Steptoe. How has it felt to see your first work get so much love?
It has been amazing to see people truly get behind Omu, especially since I'm so new to publishing. People have told their friends and brought it to their classes and booksellers put it on shelves. Seeing it on lists and in the newspaper has been an incredible experience. As an artist/writer you really want your work to connect with people, so watching that happen has been my greatest joy. I didn't think I could be happier… but here I am!
How does it feel now to see it be honored in this way?
Extraordinary. There were so many amazing books this year, as there are every year. I am humbled to have my book recognized. I'm inspired to continue to make sure I am trying to put out the best work I can.
Your Twitter says you're busy planning new projects. Anything you can tell us about?
Yes! My next written/illustrated book is already underway with Little, Brown and it is called Saturday. I am also illustrating The Oldest Student by Rita Lorraine Hubbard for Schwartz and Wade and Everybody in the Red Brick Building by Anne Wynter for Balzer + Bray. I'm neck-deep in paper scraps and paint! Woohoo!
Thank you so much for talking to Shelf! Is there anything else you'd like to tell our readers?
All I can say is that I truly appreciate all the love that has been sent my way since my book first debuted in October. Thank you!–Siân Gaetano, children's and YA editor, Shelf Awareness
This interview originally appeared in Shelf Awareness, Friday, February 1, 2019.